Rachel completed her 3 year Physiotherapy Degree in the Caledonian University in Glasgow. She has also completed a Diploma in Health Sciences from the North West Regional College in Derry.
Rachel started in career in the National Health Service in Scotland, working with patients both within the hospital setting and within the community. While in Glasgow, Rachel had the opportunity to work at the HMRC Naval Base in Faslane where she treated a variety of MSK conditions. Within this setting she gained a wealth of knowledge on the management of acute muscle, joint and soft tissue injuries.
She first joined Physio Éireann in Aug 2017, where she became know in Ardara for her tough Pilates classes and
bubbly personality and helped clients to reduce pain and get back doing what they wanted to do. She left us for a time returning to Scotland with her fiancé where she gained a further two years experience working in a busy MSK outpatient department and returned to us in April 2021 as a Senior specialist MSK Physio.
Continued Professional Development:
- APPI Pilates Instructor
- Kinesiology Taping
- Sports Massage
- Pitch-side First Aid
- Six week Post Natal Check-up for Mothers
- Dry Needling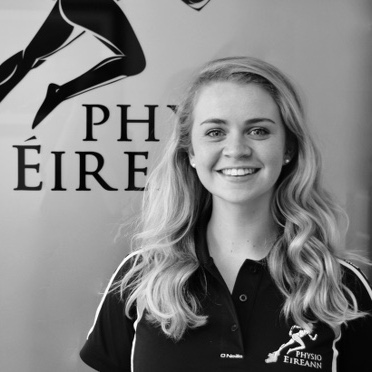 Rachel Hunter
Senior Specialist MSK Physiotherapist
Qualifications & Training
BSc Physiotherapy Dip Health Sciences APPI Pilates Instructor Sports Massage Dry Needling